Since popular today with support for 3D TV require special glasses, which do not differ much comfort in wearing. Panasonic fans cheered 3D, presented to the public its new development TY-EW3D - ultra-light 3D glasses. The Japanese company has developed a super lightweight glasses that minimize any inconvenience and allow viewers to fully surrender to the process of watching movies and TV shows.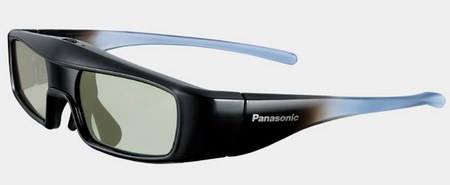 According Panasonic, this version of the score so far is the lightest in the world. Other points from the same series: TY-EW3D3MW and TY-EW3D3SW weigh about 26 grams. Another model TY-EW3D3LW points is slightly greater weight - 27 grams.
Ease is not the only advantage of 3D accessories informs Panasonic. Included with the glasses are new batteries, which after two minutes of charging provides efficiency scores for three hours. At the same full battery charge, which may take about thirty minutes, the glasses are ready for a 25- hour 3D « marathon."
But the estimated cost of its new Panasonic still keeps a secret.